Workshop of the Jean Monnet project (05-10.07.2021)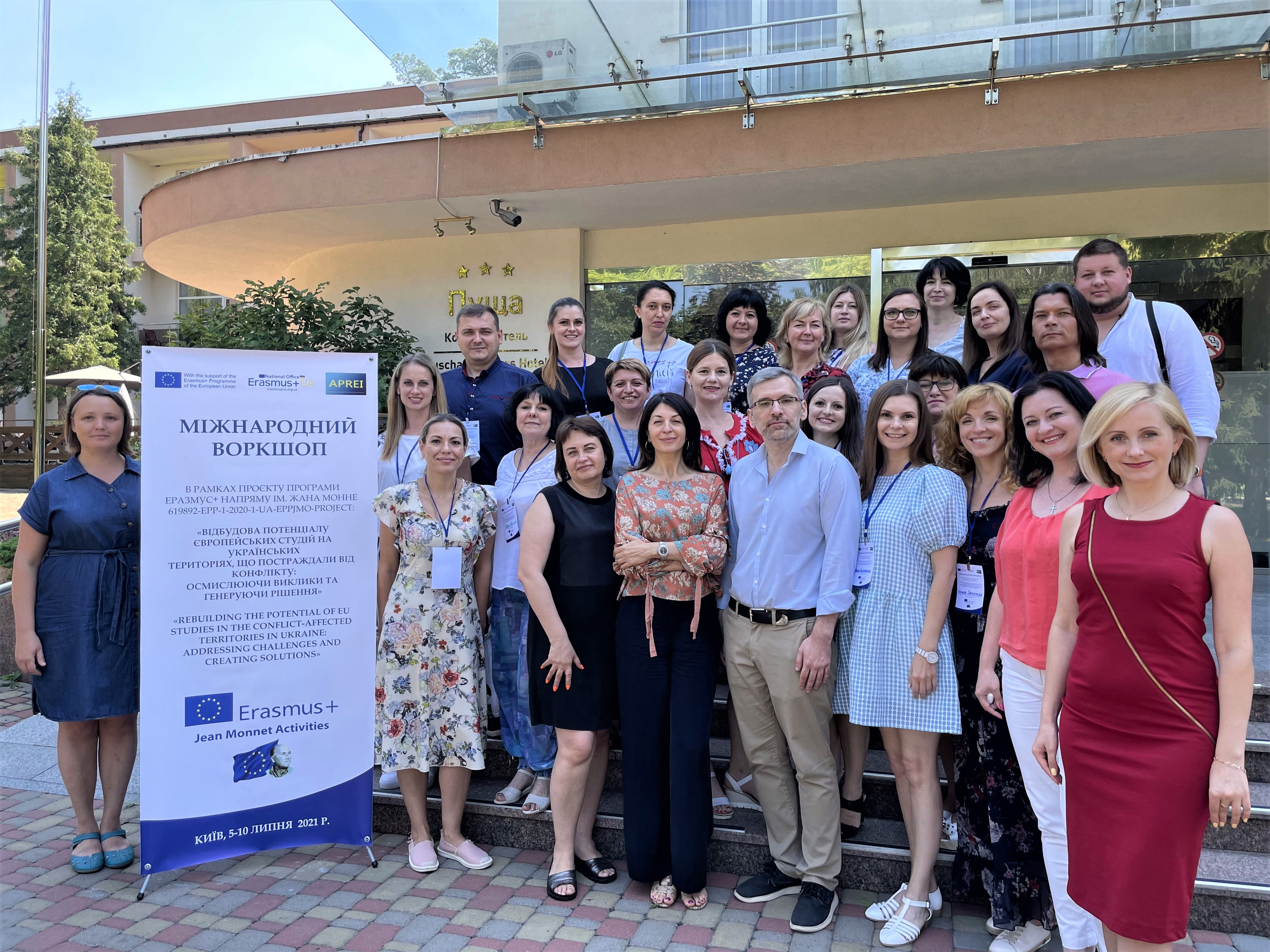 On July 5-10, 2021, the first international academic workshop took place in Kyiv within the project of the direction named after Jeanne Monet's Erasmus+ programme "Rebuilding the Potential of European Studies in the Conflict-Affected Areas of Ukraine: Addressing Challenges and Creating Solutions" 619892 -EPP-1-2020-1-UA-EPPJMO-PROJECT).
The event was also joined by Svitlana Shitikova — Coordinator of the National Erasmus+ Office — Ukraine, congratulating the participants and presenting the EU Eramus+ Programme.
The NEO Coordinator in Ukraine also presented the new Erasmus+ Programme for 2021-2027, focusing on new opportunities for Ukrainian participants and organizations, the announcement and details of new competitions within the Programme.
It should be noted that the project "Rebuilding the capacity of European studies in the Ukrainian territories affected by the conflict: understanding the challenges and generating solutions" aims to initiate or strengthen the quality of teaching European integration in relocated higher education institutions from the occupied territories. adjacent to the conflict zone. The project is implemented by the Ukrainian Association of Teachers and Researchers of European Integration.
You can read the program in detail at the link.