Participation in the kick-off meeting(11-12.02.2021, online)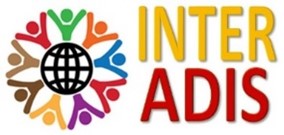 On February 11-12, 2021, the first inaugural meeting of the INTERADIS project "Integration and Adaptation of Foreign Students" took place in Sumy.
The meeting was attended by representatives of the Dutch Academy of Business, the University of Foggia (Italy), the East Bavarian Technical University of Amberg Weiden (Germany), the Mikolas Romeris University (Lithuania), the Haltgren Consulting Company (Germany), the University of Chernivtsi Yuri Fedkovych, National University of Water Management and Nature Management, Odessa National Polytechnic University, Mariupol State University, Sumy National Agrarian University, Kharkiv National University named after V.N. Karazin, Ivan Franko National University of Lviv, Ukrainian State Center for International Education.
The first project meeting was aimed at getting to know the participants, the presentation of their own universities, in particular in the direction of cooperation with foreign students. In addition, the key points of further communication were identified and tasks were distributed for the successful implementation of the project over the next three years. Participants also had the opportunity to receive answers to all questions regarding the implementation of the project from representatives of the national Erasmus offices of Ukraine and the Netherlands.
Coordinator of

NEO — Ukraine Svitlana SHYTIKOVA joined the event with a welcoming speech and took part in the discussions during the meeting. The project team was provided with key recommendations for project implementation and support for capacity building of free economic zones and other organizations on the specifics of project implementation.