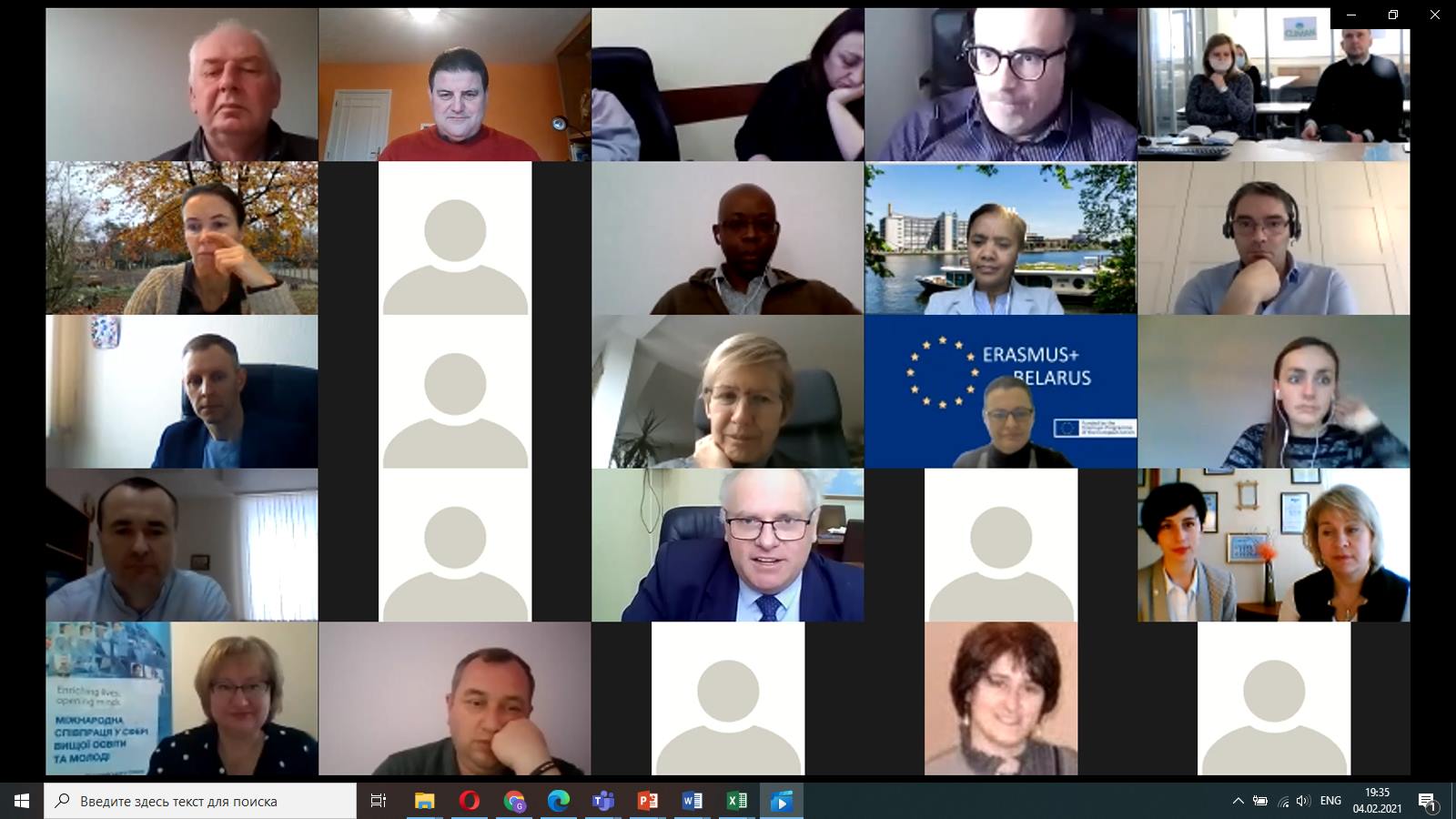 On February 3, 2021, the official opening of the EU project Erasmus+ CBHE CLIMAN "Synergy of Educational, Scientific, Management and Industrial Components for Climate Management and Climate Change Prevention" took place.
Oleg SHAROV, Director General of the Directorate of Professional Higher Education of the Ministry of Education and Science of Ukraine, HERE team; Svitlana SHYTIKOVA, Coordinator of Erasmus+ National Office — Ukraine; Oksana MINICH, Coordinator of the National Erasmus+ Office — Belarus, greeted the participants and provided consultations during the meeting.
Project partners from the Netherlands Academy of Business, Foggia University (Italy), University of Applied Sciences (Germany), Mikolas Romeris University Lithuania), Turib University (Latvia), Akaki Tsereteli Kutaisi State University (Georgia), State University of Batu (Georgia), Polissya State University (Belarus), Yanka Kupala State University of Grodno (Belarus), Haltgren Consulting Company (Germany), Lviv Polytechnic National University, Kharkiv National Automobile and Road University and KROK University presented their organizations and project teams and learned more about each other. The objectives of the project, indicators and content, as well as managerial, financial, administrative and qualitative aspects were presented and discussed.
The CLIMAN project aims to help the universities of Georgia, the Republic of Belarus and Ukraine become centers for the development of climate management research to accelerate integration into the global climate market and meet global climate regulation requirements through the acquisition of European best practices in this field. climate change prevention, adaptation and mitigation.