We invite you to join the QPCC survey (25-31.05.2020)
We invite you to take part in a survey conducted within the international project Erasmus+ «New mechanisms of partnership-based governance and standardization of vocational teacher education in Ukraine (PAGOSTE)» to study the perception of teachers' own professional skills and beliefs.
The questionnaire is available at the link.
Read more...
EU project Erasmus+ QUAERE
Project acronym: QUAERE
Target group: Higher Education Community in Ukraine.
Grant holder: Wroclaw University of Technology, Poland.
Project goals and objectives: Contribution to Ukrainian Higher Education Space by implementation the best practices in term of quality assurance in HEIs, based on ENQUA standards.
Read more...
Круглий стіл «Європа – вчора, сьогодні, завтра. Виклики пандемії Covid-19» (19.05.2020, on-line, Харків)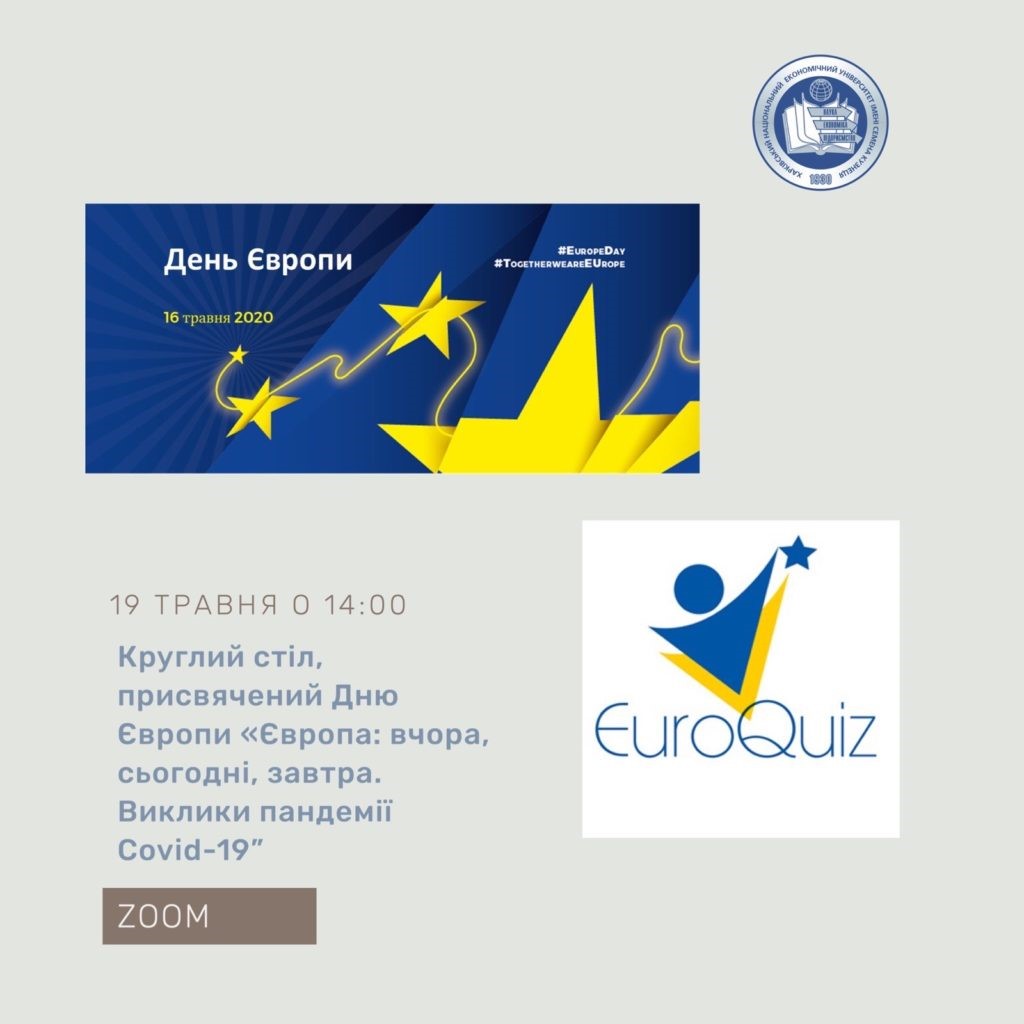 19 травня 2020 р. за ініціативи Харківського національного економічного університету імені Семена Кузнеця спільно з Інформаційним Центром Європейского Союзу в ХНЕУ ім. С. Кузнеця за участі Національного Еразмус+ офісу в Україні проведено круглий стіл «Європа – вчора, сьогодні, завтра. Виклики пандемії Covid-19» (у форматі ZOOM-конференції).
Read more...
Page 2 of 93